Fast And Free Nation-Wide Donation Service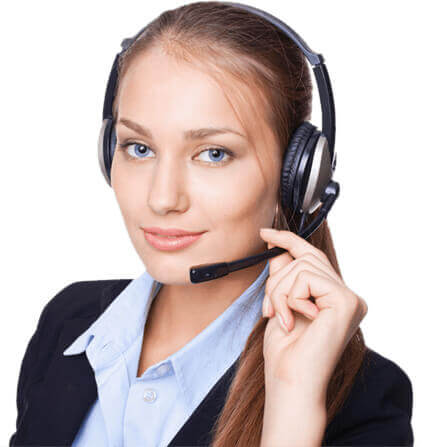 Operators are standing by! Call our Donation pickup line or fill in the easy Donation form at the bottom. You'll get your INSTANT RECEIPT by e-mail. As you partner with CarAngel c/o Boat Angel Outreach Center, A 501(C)(3) NON-PROFIT RELIGIOUS ORGANIZATION/CHURCH, you can choose the charity organization or project you want to benefit. We help orphans with housing, sponsor Sunday School soccer camps, do outreaches to teens and create uplifting media for children and adults in over seventy languages and four continents.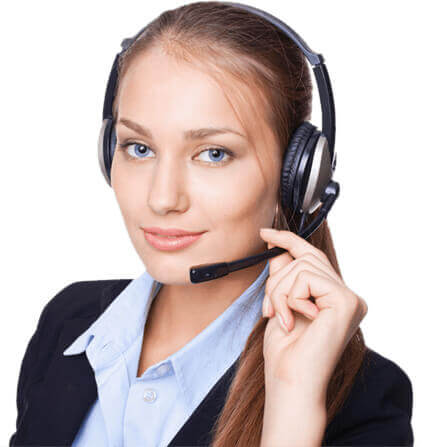 Advantages for you:
Receive your full legal IRS tax deduction for the automobile, RV, boat, plane, property, tractor, or trailer you've donated.
Avoid the headaches of selling your Used Car -- no expensive want ads, taking phone calls, showing the car, or price haggling.
No expensive engine repair, auto service, or transmission repairs.
We have the nation's fastest online response form and up to the minute tax advice.
We are honest and integrous: we'll handle title work and repair negotiations!
Please call Now
1-800-227-2643
to Donate Your Car or Boat, Fill out the ONLINE DONATION FORM
We are not a middleman!
And unless you choose a charity other than us,
100% of your donation goes to our charity.
Your Donation will Help Change Lives!
BoatAngel Outreach Center Production
BoatAngel Outreach Center produces delightful, song-filled children's animations that teach moral and ethical lessons to the 3-10 year old set.
Donkey Ollie Series
The Donkey Ollie Series has been seen on Smile of a Child Network, Daystar Network, NRB network, as well as Cornerstone network. It is great family entertainment. You'll get one free in the envelope we send you as well as a 3 day vacation voucher free! Shipwrecked the Donkey Ollie feature length production was awarded over 8 film festival awards including several for best animation. Your boat and car donation make it possible for us to provide quality material to young children.
D.O.P.E (Death Or Prison Eventually)
Our Anti-Drug documentary, D.O.P.E (Death Or Prison Eventually) stars skateboard legends and world champions Bruce Logan, Jay Adoms, Dennis Martinez and Christian Hosoi and is narrarated by movie star Danny Trejo. It donkey ollie features music by platinum selling P.O.D. with additional music by Switchfoot, Arrested Development, Red Cloud and Dance Floor Prophets. Archival period, rare skateboard footage never seen before along with current interviews makes this a must see project. It is getting rave reviews by Film Festivals all over the world and youth are making decisions to stop drugs right there in the schools where we show it. Click on the D.O.P.E. image at left to see the trailer and hear the music or go to our projects page to get one for your School, Youth or Civic Group absolutely free.
DOPE (Death or Prison Eventually) is a film by Southern California's Chris Aherns and filmed by Chris Laurie. Chris Aherns is novelist, surfer and writer for San Diego counter culture magazine RISEN. This film is a look at four legendary world champion skateboarders; Jay Adams from Dogtown's Z Boys, Christian Hosoi, Dennis Martinez (world champion), Bruce Logan (world skateboarding champion owner of Logan Earth Skis number one skateboarding manufacturing company in 1980s) and it examines their rise to the top and their eventual descent into the drug and crime culture. By concentrating on their redemption and current lives as well as their fame and fall from fame this film carves a unique posture in the world of sports/skater pictures and documentaries in general. Narration is by legendary tattooed actor Danny Trejo (Blood In Blood Out, GrindHouse, Delta Farce, Con Air, Spy Kids,) and the movie title track was written by hardcore platinum selling P.O.D. with additional music by Switchfoot, Arrested Development, Red Cloud and Dance Floor Prophets. Archival period, rare skateboard footage never seen before along with current interviews makes this a must see project.
Our Creation
CarAngel / BoatAngel Outreach Center creates Children's DVDs, Anti-drug Movies as well as uplifting timely movies such as Red Corvette Movie showing the dangers of involvement with drugs, Federal Case Movie showing the value of choosing to have a baby instead of aborting it, The King's Man movie which raises awareness to prevent kidnapping for human slavery purposes, King's Man was featured on world-wide GOD TV during an awareness week which exposes human sex trafficking. Our Sugar Baby Movie filmed in Calcutta, India encourages teenagers with the hope that anyone can succeed. It won a Gold Remi 2010 at the Houston World Fest. Our film Inside Out about a young man healed from lameness won a Gold Remi in 2012. The Northern Light Orchestra is a Boat Angel Outreach Center project with stars from mega bands of the rock era performing Christmas Music, the Christmas Show is also featured on many television networks. Our Free Christmas Music CD's are given out to millions of people & we have distributed material to preschool teachers, drug counselors, prison chaplains, and Sunday School workers so that the generation growing up will have the same values that have made America great. This is why people turn to us when they think of Auto Donations. We can give you the opportunity to help people with your Car Donation. We do the scheduling, title transfers and your donation process is swift and professional. Our motto is "Help Us Help Others." If you are not using that extra car, please donate it today!
Our Arrangements
Arrangements to transfer your donation are taken care of by Car Angel c/o BoatAngel Outreach Center, completely free to the donor. It's time to think outside the box by donating your property, which in turn will help someone else get out of their box and live a better life! For your benefit we have made it possible for you to be able to choose from an extensive list of partner charities from across America. You decide the project you wish to fund with your donation: Health, Education, Welfare, Religious Studies, Homeless, or Prison Reform. Car Angel offers opportunities to help them all. Also provided for you is up to the minute tax advice and the nation's fastest online-response-form. What you give away will come back to you someday. Your car donation will help us reach out to the less fortunate. We are contributing to help the orphans, widows, poor and needy, homeless, and rehab centers all across the country. We will give you the full legal IRS Tax Deduction receipt, even if it needs costly repairs! We make it our business to help you not have to go through the stress of long lines or waiting. Plus, you can avoid the shock of low appraisals and costly newspaper ads.
Vehicle Donations
For many years people have earned an extra tax deduction by using the services of automobile donation programs. It is estimated in the USA millions of vehicles have been donated. The funds that have been derived from the sales of these vehicles have helped charity greatly. In most cases tow trucks are sent out to pickup the used car generally this is one of the free services provided by the charity. It is unusual that someone would donate a car or truck that was new or in great condition.Most people that use the various vehicle donation charities donate something they no longer want. During the winter it is often difficult to pickup the vehicles immediately if heavy snow fall makes streets impassable; these make pickups in high altitude cities like Denver, Colorado more difficult but during the spring summer and fall generally when you donate your car it is picked up within four days and with Boat Angel/Car Angel you can expect your tax deduction to be processed quickly. In some cases charities may decide to fix up you automobile and give it to a needy person. The IRS form 1098C allows a charity to give the vehicle away. Most of the time the charity bears the cost of the repairs and towing and the recipient registers and insures the vehicle. If a vehicle requires too much work such as a new engine or new transmission then the process takes a different turn and the vehicle generally is sold at auction or to a scrap yard. In all cases it is certainly better to donate these old cars then to leave them sit in front of houses where they depress property values and encourage vandalism. Even a car sold for scrap will earn funds for a charity. During the recent Summer Olympics the demand for scrap metal was so high that some of the heavier vehicles were bringing up to $400 in scrap prices in addition the catalytic converters often contain precious metal that are also reprocessed to retrieve the platinum, palladium, and rhodium that go into the original manufactured parts. The funds derived from donations help many needy people right here in the USA.
FAST FREE NATIONWIDE PICKUP
We take donations from all around the country, there's no state too big or too small!
Here's a short sampling of places we've processed before:
Donate a Car, Truck, or Boat
Today if you donate your used truck or boat you can be assured that the the charity you donate to Boat Angel /Car Angel will produce quality programs for kids. Our children's series Adventures of Donkey Ollie currently runs in every state of the USA we have received inquiries from Washington. Colorado. Texas. Georgia. Florida and Ohio from broadcasters, churches, mothers wanting our free programs for their kids. How does Boat Angel finance this many people ask. Believe it or not all the funding to produce our programs can from your donations. every time you donate a car whether you are in the USA or Canada the proceeds are used to provide quality programs for kids.
In addition to producing films for 3-10 year olds Boat Angel /Car Angel produced the Spirit of Christmas which was broadcast on many Comcast Channels, Att channels, Time Warner channels throughout the US. Blockbuster stores in Ohio distributed 150 copies of our Spirit of Christmas CD free of charge to Christmas shoppers. Our radio adds encouraging people to donate their vehicles to make a gift of their used car run on radio stations in Seattle, Washington, Toledo Ohio, Atlanta Georgia and are broadcast in Orlando and Miami Florida as well. So if you are looking to help keep kids out of jail think about donating your unwanted car or truck. Help us help others.